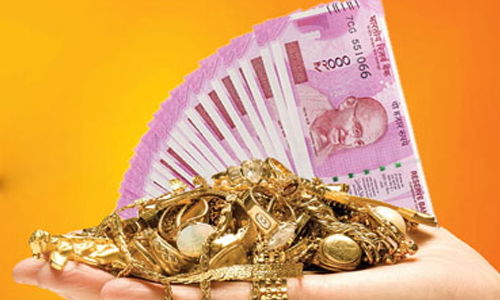 The SHELTER FINANCE Gold loan portfolio is the largest in Kerala. It is humbling to know that more than 2000 people avail our trusted services on a daily basis.
For the past 20 years, the company has been serving the interests of customers as its top most priority. Our journey through centuries coupled with the fact that we are still a rapidly growing company highlights the trust and commitment that our customers have shown in us.
With SHELTER FINANCE Ltd. gold loan services, it takes no more than a few minutes for your gold to generate cash. The simple procedure that we follow allows:
Quick Loan disbursal
Loan limit stretches from Rs. 1500 to Rs. 1 crore
Pre-payment option-without any penalty
Minimal documentation
In-house gold evaluation
Improves customer service in a shorter response time
Strong rooms for providing safe custody for gold ornaments
Being Kerala largest gold loan service provider, safeguarding the deposits of gold ornaments is our primary concern. A flexible interest rate policy is what helps us cope with volatile markets. Our gold loan range starts from Rs. 1,500 and stretches up to Rs. 1 Crore. Serving over 2000 customers daily, we assist almost every section of the society in obtaining quick cash for leveraging their dreams.